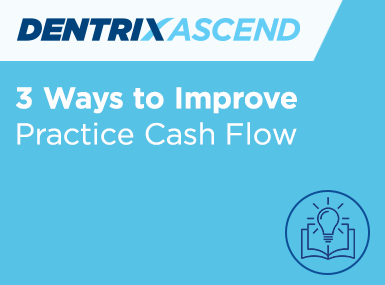 Three Ways To Improve Practice Cash Flow
Dentrix Ascend, along with integrated solutions Dentrix Ascend Pay and Dentrix Ascend Online Payments, work hand in hand as a complete payment solution to make it easier for you to get paid.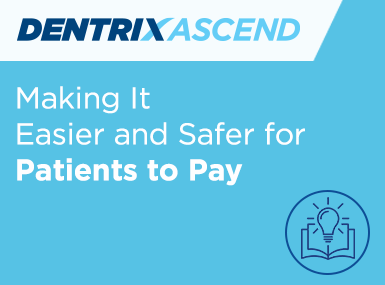 Making It Easier and Safer for Patients to Pay
Getting paid on time requires having a simple, convenient payment process.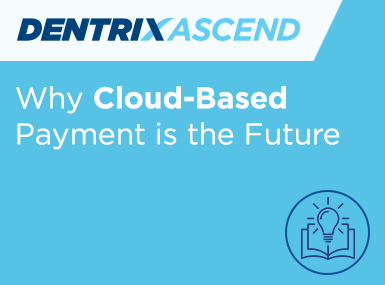 Why Cloud-Based Payment is the Future
Cloud-based payments systems that provide contactless payment methods help patients feel safe, improve your team's efficiency and bring revenue to the practice sooner.