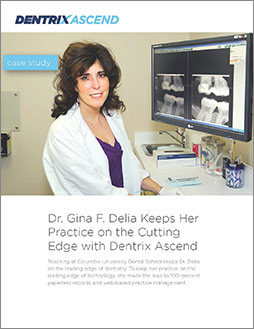 Dr. Gina F. Delia Keeps Her Practice on the Cutting Edge with Dentrix Ascend
Teaching at Columbia University Dental School keeps Dr. Delia on the leading edge of dentistry. To keep her practice on the leading edge of technology, she made the leap to web-based practice management.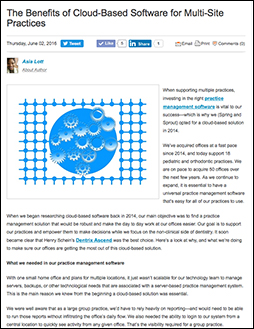 Benefits of Cloud-Based Software for Multi-Site Practices
When supporting multiple practices, investing in the right practice management software is vital to our success—which is why we (Spring and Sprout) opted for a cloud-based solution in 2014.—Asia Lott
Accessibility, Security, and Stability
The software's user friendliness and stability are what first attracted Dr. J. Elliott Brennan to Dentrix Ascend. Here, he describes why he chose this solution in a new practice he started with his brother, Dr. Jonathan J. Brennan, in 2015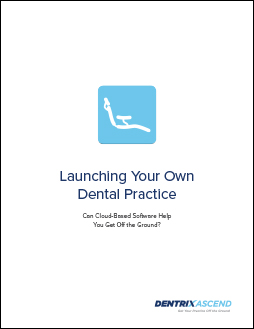 Launching Your Own Dental Practice
You've made the bold choice to start your own dental practice. Now what? More choices of course—including how much to spend on your building, furnishings, equipment, supplies, software and more.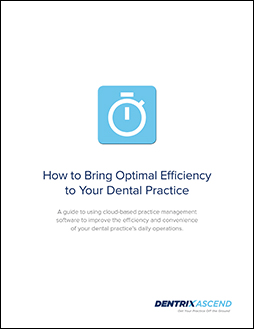 How to Bring Optimal Efficiency to Your Dental Practice
A guide to using cloud-based practice management software to improve the efficiency and convenience of your dental practice's daily operations.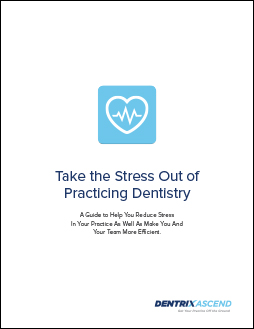 Take the Stress Out of Practicing Dentistry
A guide to help you reduce stress in your practice as well as make you and your team more efficient.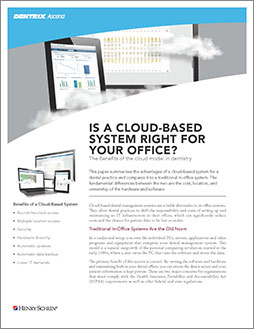 Is a Cloud-Based System Right for Your Office?
If you're spending too much time tinkering with your technology, it might be time to experience the freedom of cloud computing. Get the details in this white paper. It compares cloud computing to traditional computing.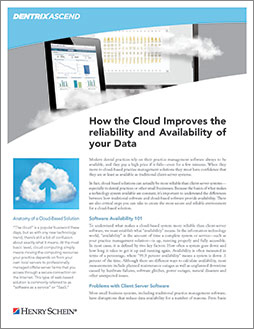 Improve the Reliability and Availability of Your Data
You've got enough to worry about, running your practice and keeping your patients happy. Don't worry about whether your server is reliable. Let cloud computing ensure your data is always available. Put your mind at ease today. Download our free white paper.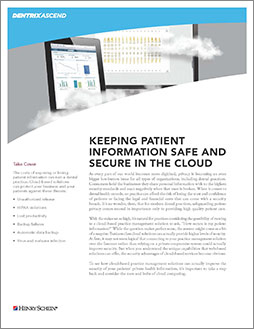 Keeping Patient Information Safe and Secure
To see how cloud-based practice management solutions can actually improve the security of your patients' private health information, it's important to take a step back and consider the nuts and bolts of cloud computing.