Front Desk Management Software
Your front desk is key to the success of your dental practice. Each patient visit starts and ends at the front office. The more efficient your front office team, the better patient experience your practice can provide. The right dental office software makes the difference between order vs. confusion, on time vs. delayed, and simple vs. complicated. Dentrix Ascend automates everyday tasks such as scheduling, insurance management and collections, enabling your dental front office to focus on patient satisfaction and practice profitability.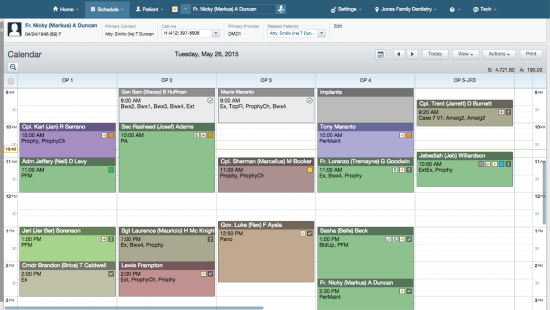 play_circle_filled
Easily Schedule and Confirm Appointments
View the entire day's appointments, schedule operatories and providers, enter treatment plans and confirm appointments with just a few clicks in the Appointment Book.
play_circle_filled
Let Them Book It
With Online Booking, new and existing patients can conveniently book their appointments online and in real time—even when your office is closed. Online Booking also automatically reminds patients when it's time to schedule continuing care.
Increase Visibility and Access
Patient Forms helps to ensure that important patient forms are completed and part of the patient record. Now you can see dental health and medical records anywhere — with 24/7 access from any device.

Learn more about Patient Formplay_arrow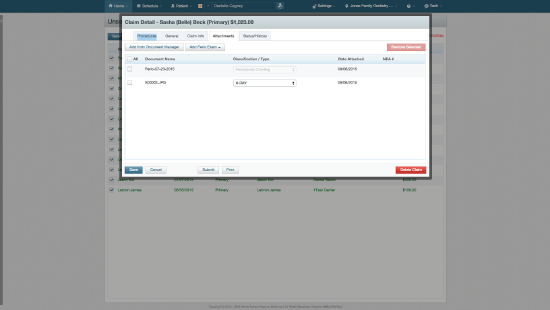 fullscreen
Manage Claims Digitally and Get Paid Faster
With eServices, your front office can digitally submit insurance claims, send statements, monitor claims, and optimize collections—so your practice gets paid without waiting for mail delivery.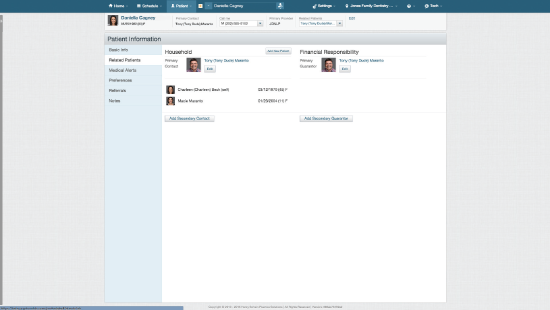 fullscreen
Streamline Patient Check-in and Checkout
The Patient Profile helps your front desk shorten patient check-in and checkout times. Patient dental records, account status and other important information all appear on one screen, enabling faster check-in. Online Booking allows patients to book re-care appointments online, at their convenience, instead of at checkout time.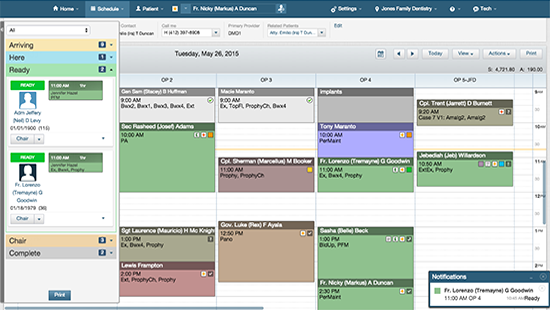 play_circle_filled
Patient Routing
The Patient Router helps the office run more smoothly. It shows you the status of each patient in the office, and helps to move patients efficiently through their visit. You can access the Patient Router from any screen, regardless of where you are in the system.
Request a Demo