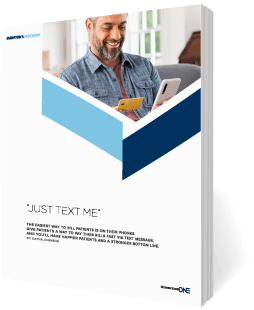 Just Text Me
Dentrix Ascend Online Payments provides your practice the ability to notify patients of a balance due via email and/or text message. Patients can view their statements without having to remember usernames or passwords. Patients usually pay within hours or minutes, no waiting for days or months to recieve payments. Increase your cash flow now with Dentrix Ascend Online Payments.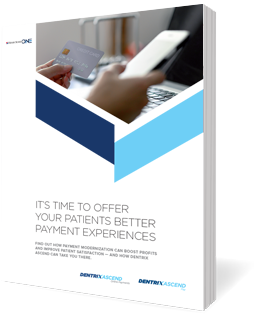 It's Time to Offer Your Patients Better Payment Experiences
Find out how payment modernization can boost profits and improve patient satisfaction - And how Dentrix Ascend can take you there.